Bruce Wins Open Piobaireachd at Argyllshire Gathering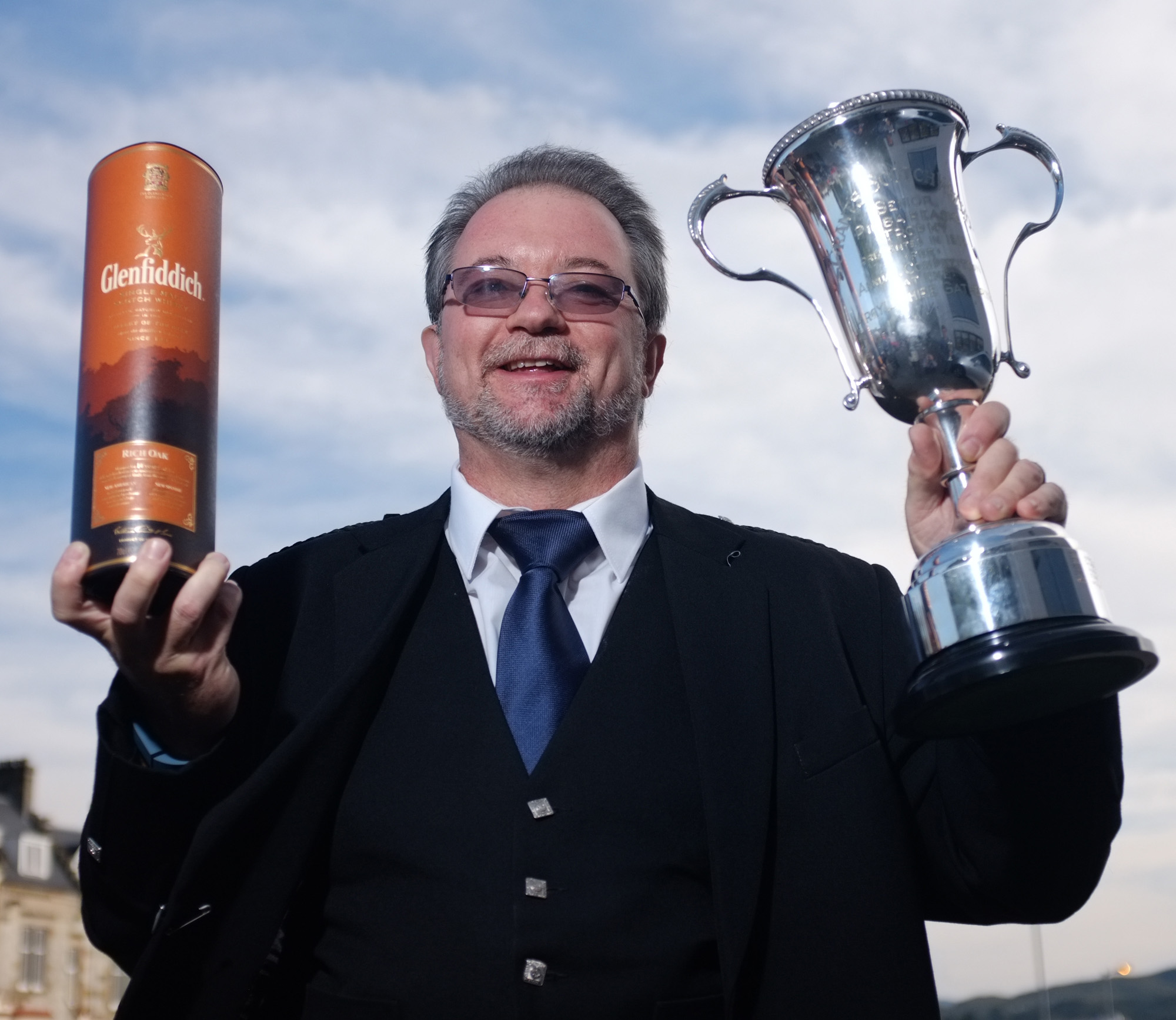 Bruce won the most senior piobaireachd event at the Argyllshire Gathering recently, playing the very difficult "Lament for the Laird of Anapool."

Following the win, and many messages of congratulations and support, Bruce posted the following note:
At the risk of sounding arrogant, it will take me a very long time to write each and every one of you a personal note that sent along congratulations for the win in the senior Piob at Oban. Not sure that it has fully sunk in yet but the Laird of Annapool is a tune I have loved for years, yet, never had the guts to play it due to its difficulty to memorize, and to execute with all the high G's. I was most happy to get off the platform and find out that I played it correctly as I still wasn't 100% sure at time. thinking about blowing a high G correctly or anything will throw you off that tune in seconds but I was determined to not let it beat me this year and was glad to get the chance to play it. The players in this class are unbelievable, many of them living legends that the young ones will hear tales of in years to come and I am just humbled to be even able to play in an event with people like this and i have a ton of respect for all of them!
So, thank you again to all of you, friends, students, acquaintances, and family for both the support, and making it feel just a bit more special when these notes arrive.
See the complete results at: pipes|drums. (Photo: Derek Maxwell)
Welcome
Welcome to my web site!
While you are here, be sure to visit the improved online store, and read about "The Bruce Gandy Bagpiping Development Society." Have a look at the page, and see the bottom section on how YOU can help! Be sure to make contact if you have ideas, suggestions, or want to offer assistance.
This is also the place to make contact with me about lessons, workshops, judging, or consultation for a set of pipes or some great chanter reeds.
From time to time, I post on my blog, and I am always interested to hear from people about piping.
Thanks for visiting!
Bruce Gandy
New CD Now Available!
The new Front Row Seat CD from Bruce is available now in the MyMuse store on this site. The CD captures some prize-winning, live performances of Bruce in competitions, and proceeds are going to to the recently created Bruce Gandy Bagpiping Development Society.

The tunes are "The Battle of Waternish" (Bar to Canadian Gold Medal 2009), "The Big Spree" (Bar to Canadian Gold Medal 2010), "Lord Lovat's Lament" (Glenfiddich 2009), "The Rout of Glen Fruin" (Northern Meeting 2002) and "The Unjust Incarceration" (2009 Bratach Gorm).
READ THE REVIEW by Dr. Jack Taylor on pipes|drums.